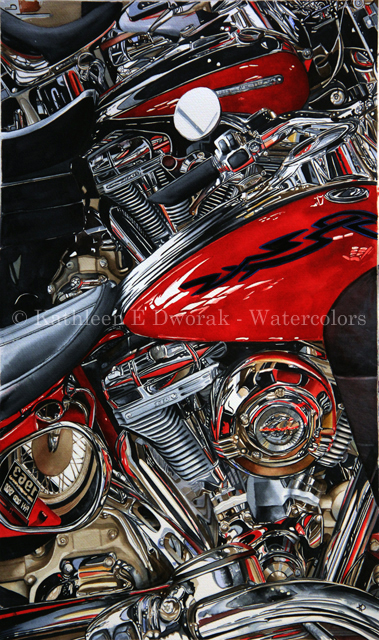 "Chrome and Mirrors" - Has been accepted into the American Watercolor Society 150th Annual International Exhibition April 3 - April 22, 2017 at The Salmagundi Club, New York City. It has also been selected for the 2017 Traveling Exhibition.


AWARD

: Mary & Maxwell Desser Memorial Award

See these paintings and all the other paintings here on Kathie's web site.
Contact Information: Kathleen E. Dworak, 9620 High St., Clarence Center, NY 14032
Phone: 716-741-4118 / e-mail: kathie@kedwatercolors.com